Research activities on Antelope Creek



Introduction

The land base on Antelope Creek Ranch, or Antelope Creek Habitat Development Area (ACHDA) as it is officially known, is managed to provide productive plant cover for livestock and wildlife, and adequate nest cover for waterfowl on Mixed Grass prairie and wetland margins. Crested wheatgrass, irrigated pasture and native rangeland are incorporated into a complementary, deferred-rotation grazing system to achieve the management goals.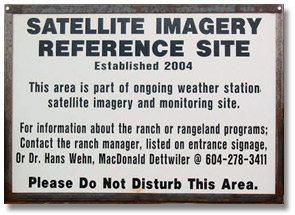 The Antelope Creek Habitat Development Area (ACHDA) serves as a demonstration project for producers and resource managers in the Mixed Grass prairie region. ACHDA research focuses on range improvement through specialized grazing systems to benefit both livestock and wildlife. ACHDA has been a valuable tool in assisting several M.Sc. thesis research projects from the University of Alberta and the University of Lethbridge. In addition, ACHDA supports independent studies concerning wetlands, industrial reclamation, and tame grass production.

Research at ACHDA ranch consists of a co-operative, multi-disciplinary monitoring program to document changes in range vegetation and range condition, forage production and utilization, litter reserves, cattle performance, soil chemical and physical characteristics, and changes in relative diversity of wildlife.